FFD (Feline Flotation Device)
Regular price

$75.00 USD

Sale price

$60.00 USD

Unit price

per
FFD (Feline Flotation Device)
Cat Flotation Aid
The FFD (Feline Flotation Device) is a cat flotation aid designed specifically for cats, and with their comfort completely in mind.
Cat have smaller necks, longer bodies and smaller torsos. They simply need a different design than the typical dog flotation aid.
This Cat Flotation Aid has an integrated harness and specific features which provides a secure fit to the cat.
The chest plate adds buoyancy to keep the kitty's head above water.
Other features include:
A D-ring which to clip your leash onto*.
Lifting handle makes it easier to pick up your kitty in the water
Reflective tape and piping
Water Resistant fabric
Polypro webbing (Made for water activities)
My cat, Lyra, helped with all parts of the design and fit for her FFD, and she patiently sat through many fittings and testing sessions in a hot tub to make this Cat Flotation Aid. She quickly let me know what worked and what didn't until we found the current design, and that now allows her to comfortably float and enjoy the water.
*Note: It is not recommended to have your cat leashed during water activities.
Share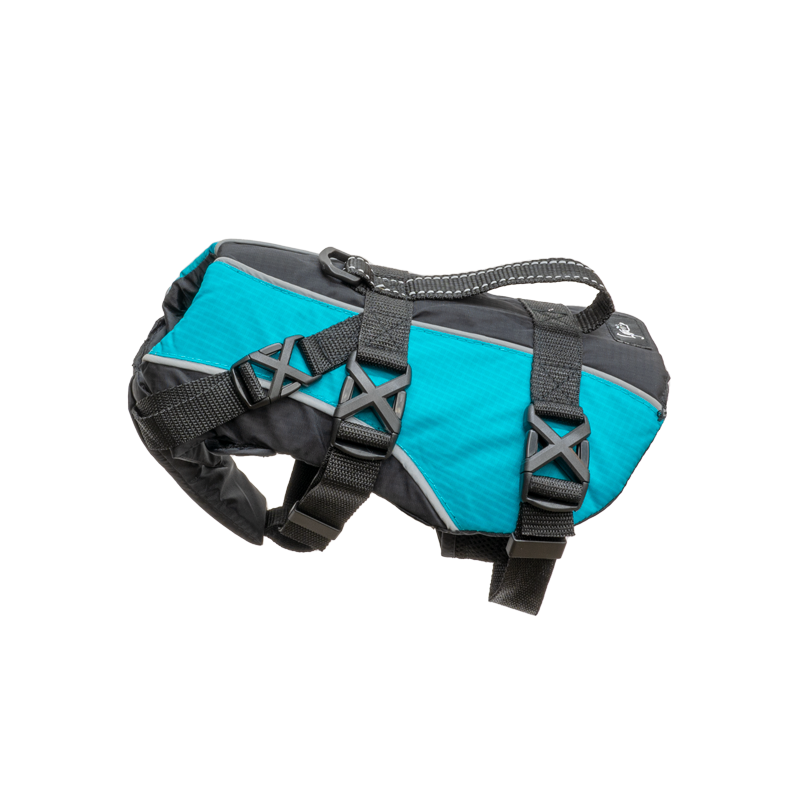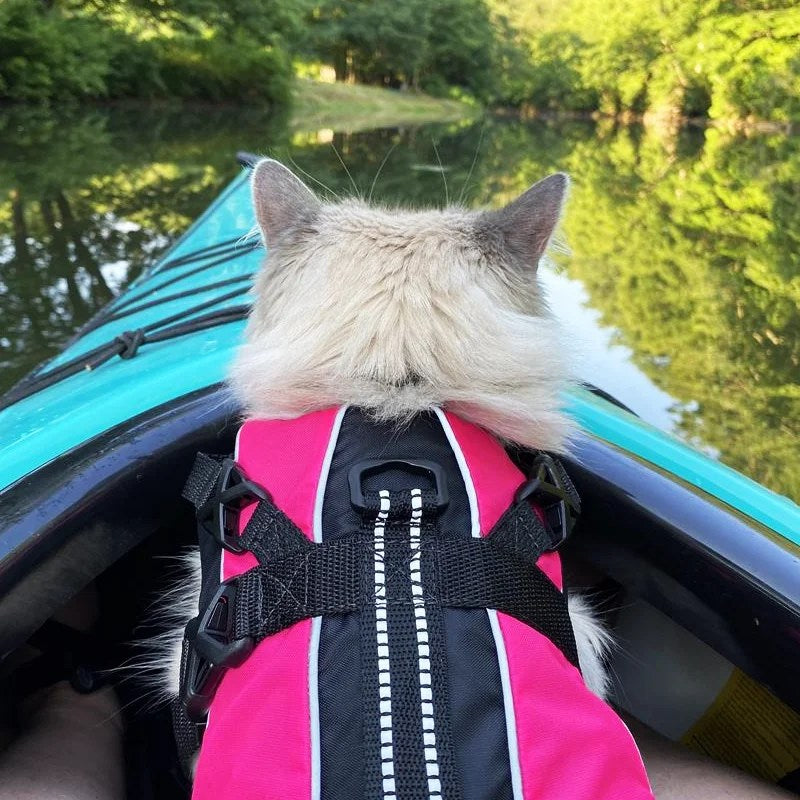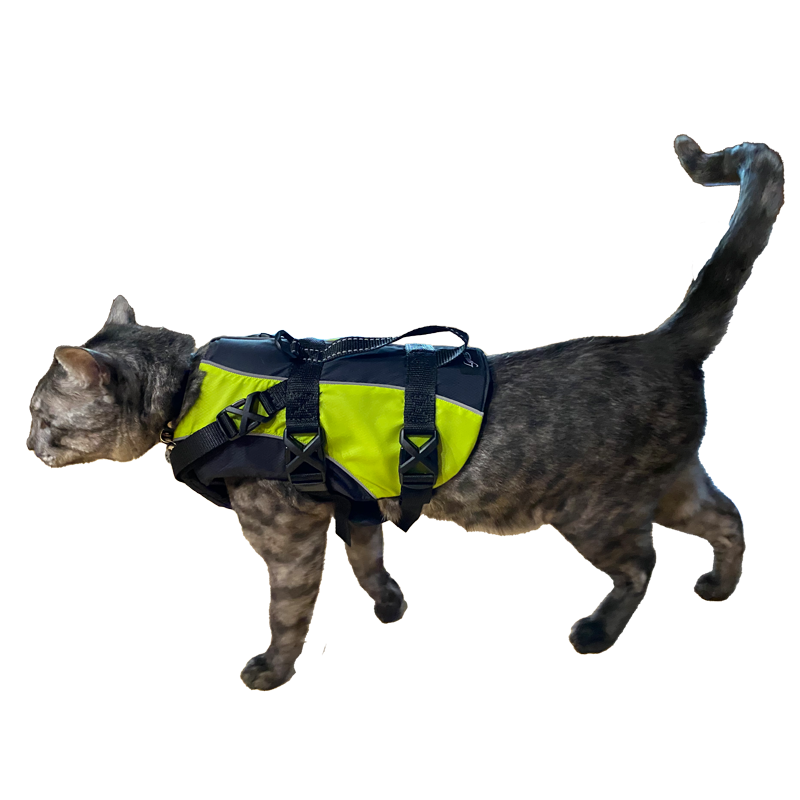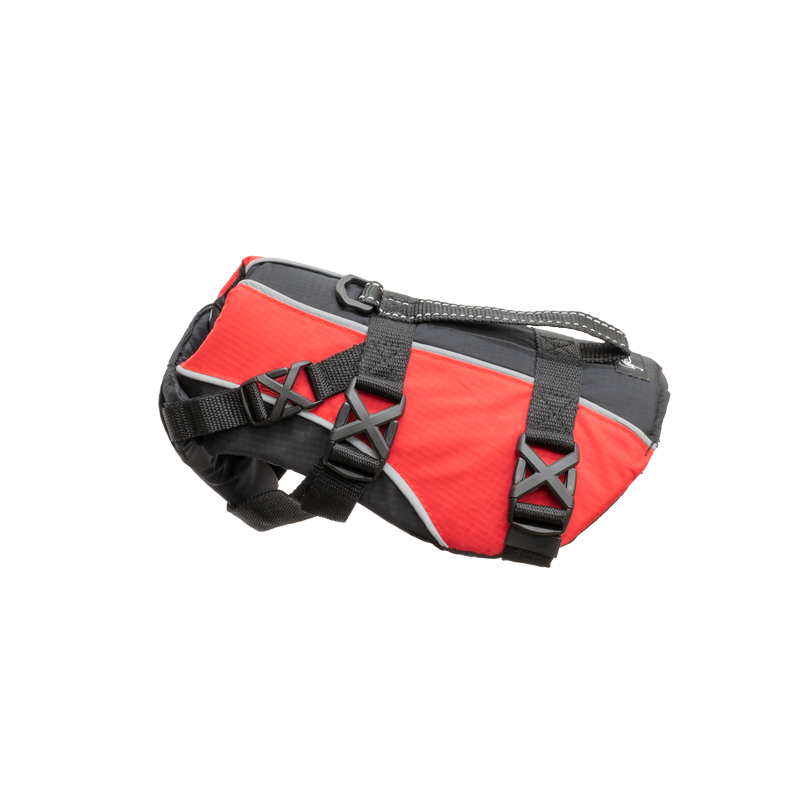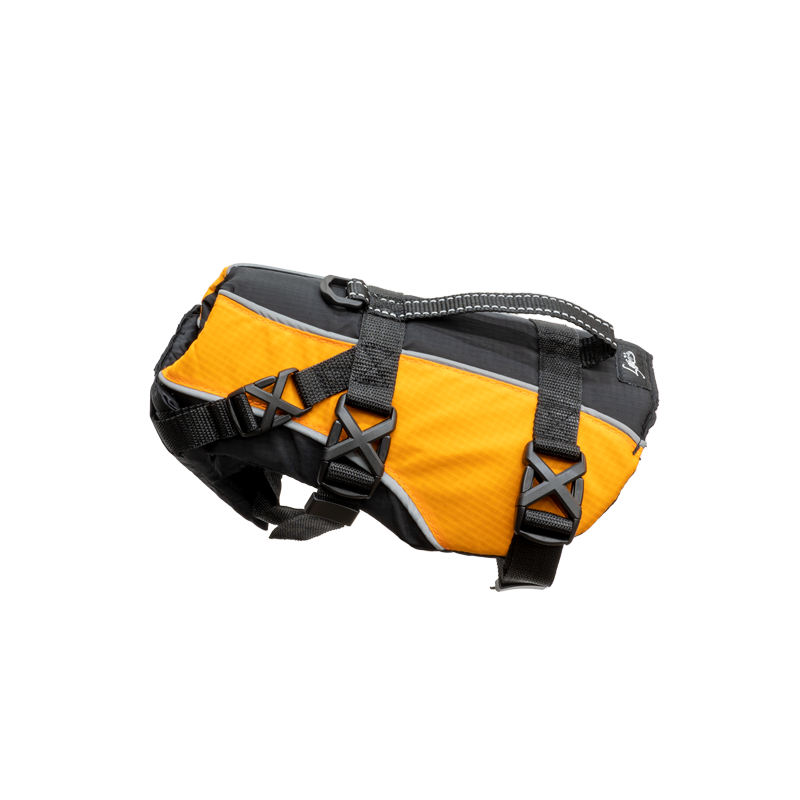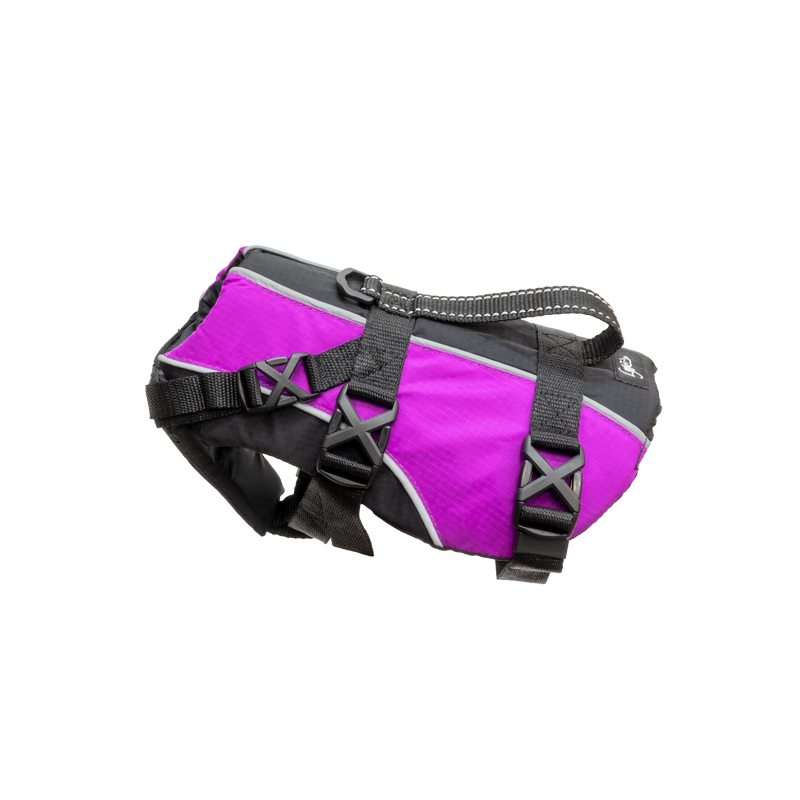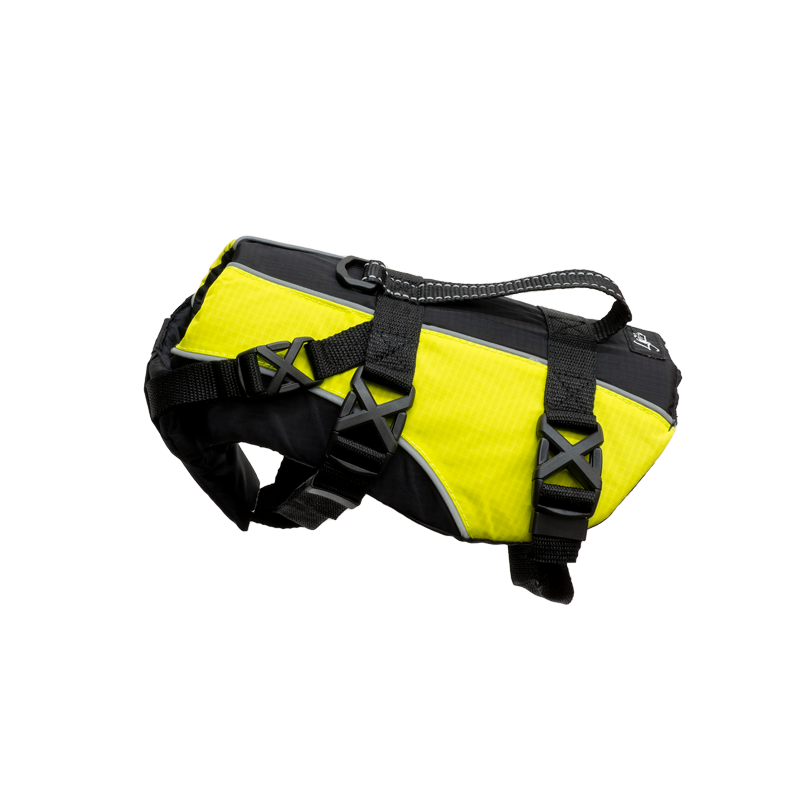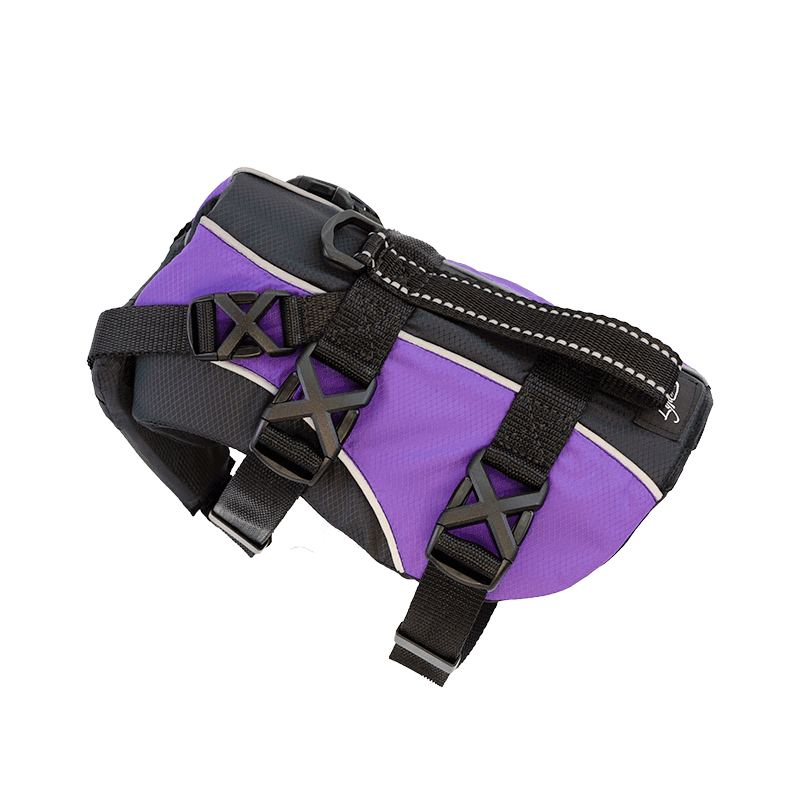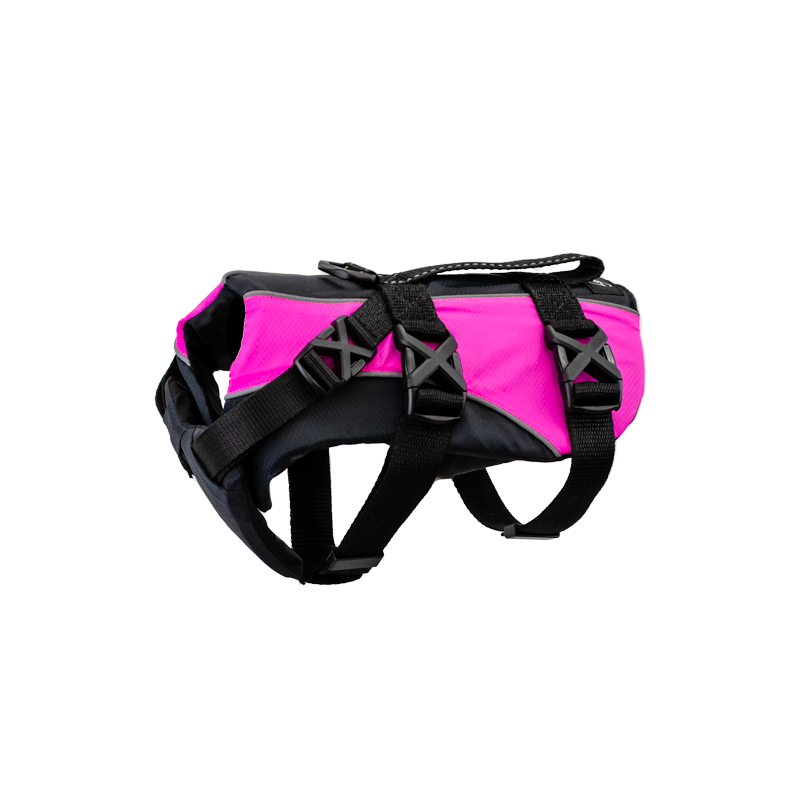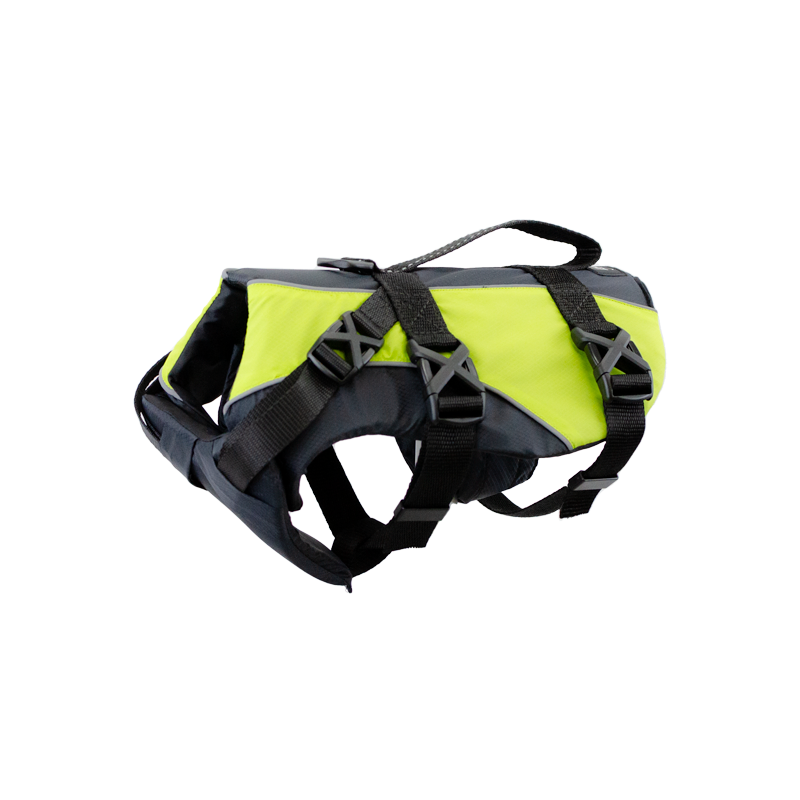 I absolutely love the design, especially the inner straps and chest plate to make it more secure and safe for cats
Beautifully made, and perfect for the boat!!!
Just what I was looking for! Other pet flotation devices are made for a dog's body, while this one is made for cat's, it was fitted to a cat's body. I'm impressed that it was also tested on a cat for buoyancy! It is very well made and came with tips for getting your cat used to wearing a F.F.D.
I have not been so pleased with a purchase in I don't know how long! Another Adventure Cat recommended Lyra Cats Feline Flotation Device and it fits all three of my cats perfectly! The design, quality and attention to detail are above and beyond what I expected! I am so pleased with my purchase and will be recommending Lyra Cats FFD to every adventure cat I meet!