Lyra Cat Pack
Regular price

$180.00 USD

Regular price

$180.00 USD

Sale price

$180.00 USD

Unit price

per
An Adventure Cat Pack
The Lyra Cat Pack is the pack for Adventure cats. Human and Cat comfort was our priority with this Adventure Cat Pack. Your cat will be stable during activities and will be sitting up high enough to see over the users shoulder. Your cat will be on an adjustable shelf, so you will not have to worry about your cat not being able to see over your shoulder! The top mesh panel zips closed and can be completely removed. The optional mesh cinch zipper collar is  an alternative to the solid top. The bungee cord will cinch around your cats neck to provide comfort and safety. Your cat will have no issues poking their head out looking around and the freedom to look around will make your cat enjoy the activity you're doing much more!
Temperature and Storage
Whether it's too hot or too cold, that's not a problem with this Adventure Cat Pack. Our hydration pocket has a small Velcro pocket that stores a hot or cold pack. Storage is not a problem, because we have pockets aplenty, and a padded hip belt that distributes the load of the pack comfortably. There is also has a zipper pocket, purrfect for stashing some cat treats! The sides of the Lyra Cat Pack have each have a mesh pocket, and one is slanted to allow easier access while wearing the pack. In the bottom of the pack, underneath the cat pouch is a roomy zippered pocket that easily allows you to bring other needed supplies for the days activity.

What happens if your purrfect day of hiking turns wet and rainy? This Cat Pack comes with a rain fly, and will quickly attach to the top of the pack to shelter your kitty from the rain. After Lyra got caught out in the rain without the rain fly, the feature became a must for the Adventure Cat Pack!
Main Features Include:
Fully zippered and removable mesh top (Replaceable with Flexible Mesh Cinch Collar)
Front zippered mesh panel
Waterproof adjustable cat shelf
Velcro pocket for hot or cold pack next to the cat
Interior Leash
Side Cinch Straps
Mesh Side Pockets
Bottom Storage pocket
Padded Hip Belt with Zippered pockets
Sternum Strap
Hydration Compatible
Rain Fly
Lightweight (2.2lb)
Dimensions:  12" x 5" x 18"  (Interior dimensions 10" x 5" x 14.5->8" depending on the height of the adjustable cat shelf)
Learn more about the creators of this product by visiting our About section. Your cats comfort is our number one priority, and it will show that in our products.
Share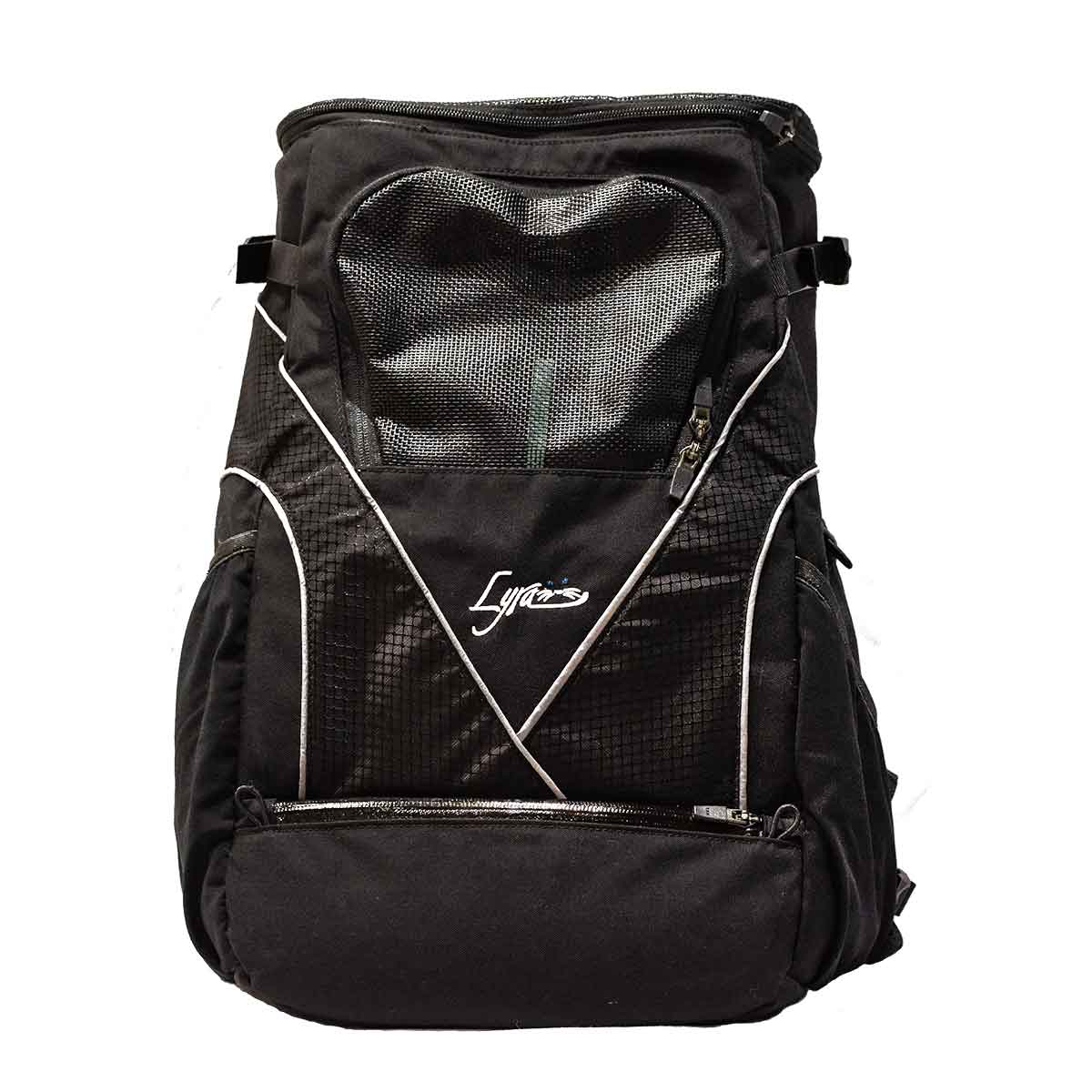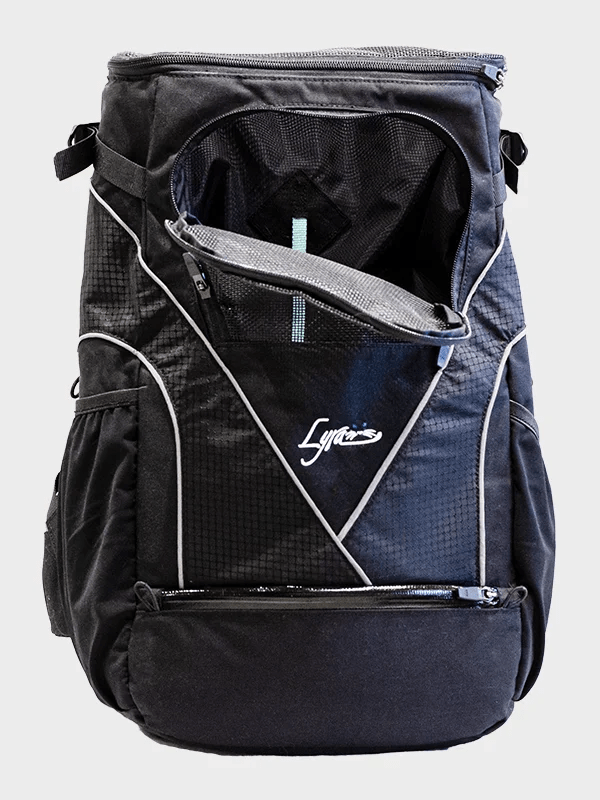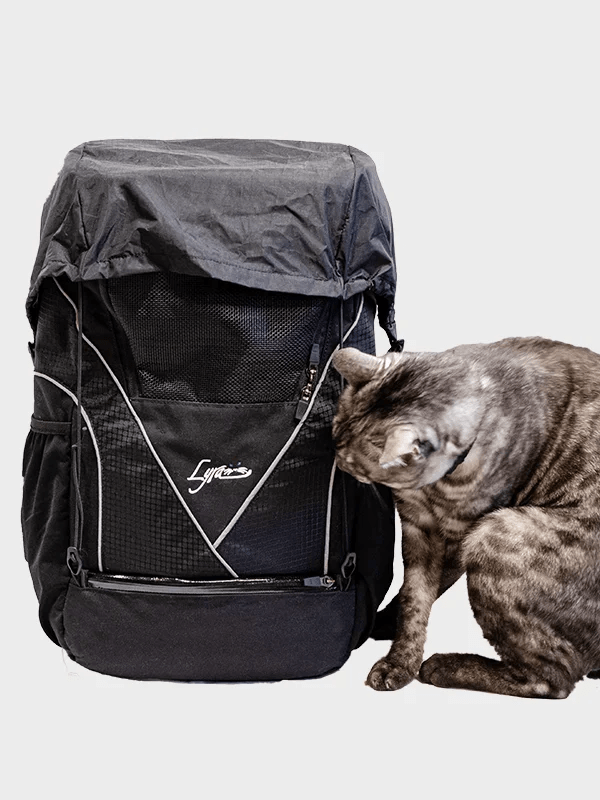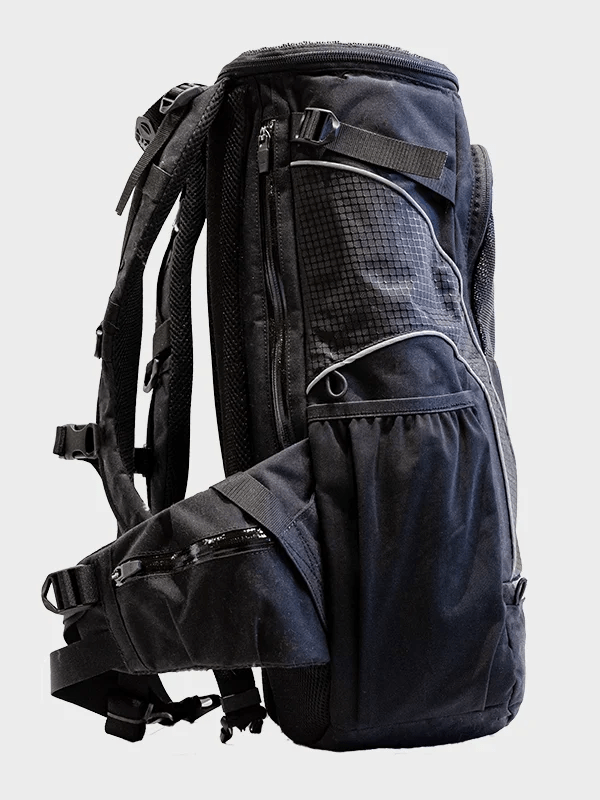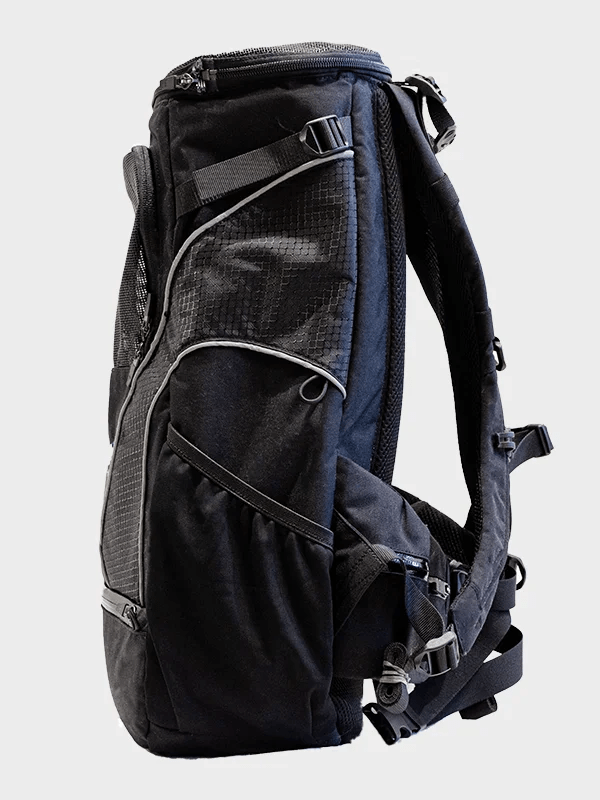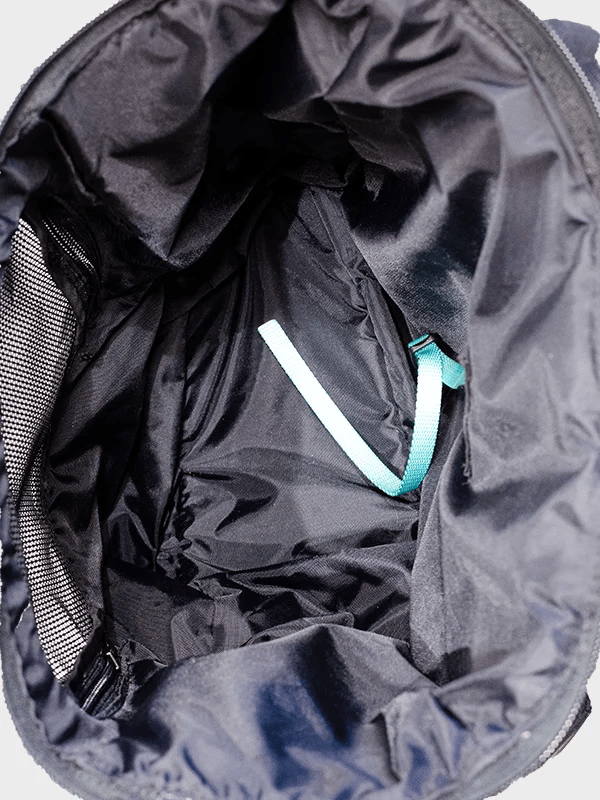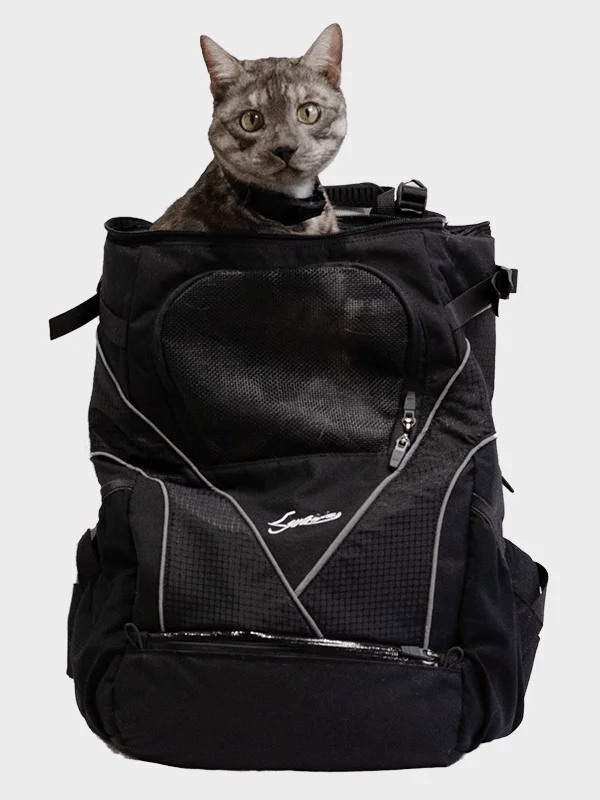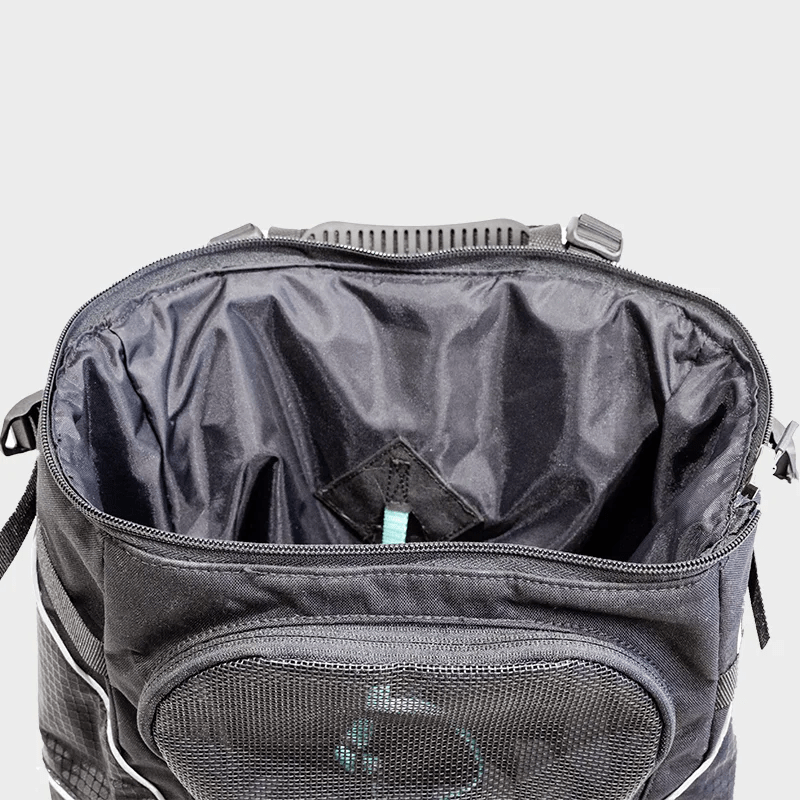 Love the pack, wish it was bigger
I love the concept of this pack and it worked very well when Itsy was a kitten. But now she's quadrupled in size (and weight), and prefers her more spacious packs that aren't as comfortable for me, and don't have extra storage. It would be fabulous if your design team could use the design elements of bigger camping/hiking packs to design a larger version of this pack for larger cats, and potentially, a bit more gear. Other than that, great product!
Best cat travel pack!
My cat loves the front facing backpack! He feels more secure than being strapped behind me and I can see him easily this way. The 2 straps in the back provide for great comfort. Lightweight. Highly recommend.
I don't think a cat can fit in there and the quality doesn't match the price
My cat likes it and so do I!
I do a lot of hiking and am new to hiking with cats. I like how this backpack feels and looks just like a normal hiking pack except there's a kitty in it! A lot of the ones I looked at looked like they would be uncomfortable for a heavy cat or longer hike, this one is definitely more comfortable. Plus some of them look like I'm hiking with my cat in outer space which isn't really what I'm going for. I also love that it has storage for more than just a cat which is a necessity for when we start going on longer hikes together. There are 2 things I would change but nothing major enough to not give this excellent backpack 5 stars. What I would change first is the opening. If the top opening had some sort of wire or frame around the opening it would stay open and not collapse inward like it does when hiking and an cat could easily come in and out of it like a cat carrier when it's laying on the ground. I may try to see if I can figure out a way to engineer this myself. This would make the interior a bit more roomy for a cat too. Second, the hip belts are not at the bottom of the pack. I'm tall and this pack doesn't work great for me with the hip belts not all the way at the bottom. I can make it work, but wish they would have been all the way at the bottom of the pack and I wouldn't have to wear the shoulder straps so loose to get any use out of the hip belt. But that's it. Hands down this is a great backpack, it's even better that it's for a cat!
Happy Cat
Have backpack to my daughter to take he cat on walks and hiking. The cat is adorable in it. It is very well made, especially like the little covering over its head for sun or rain. It has a lot of compartments to carry pet and human essentials. I wold recommend it to outdoor enthusiast.